The Klamath Basin is home to little towns filled with big hearts. The Klamath Community Foundation salutes the? hometown heroes who show us how Klamath put them on the road to great achievements. Because the big world starts in a small town.
Laurenne Ross calls herself "An Olympic skier. An artist. An explorer and a creator." We call her inspiring. And a credit to her home town of Klamath Falls.
Laurenne began skiing at 18 months with her father, Rob, who skied for Alberta, Canada's provincial team. Laurenne moved to Klamath Falls at the age of seven and soon began skiing on winter weekends with the Mt. Bachelor Sports Education Foundation.
She moved to Bend to train, but missed music and friends. "I was really drawn to orchestra and choir," Laurenne said of her time at Klamath Union High School. Thus began the 140-mile drive to and from the mountain every week so that she could attend K.U. while pursuing her Olympic dream. At KU she performed in two choirs, orchestra, and despite missing 45 days for ski training her senior year, was named best musician and graduated valedictorian.
Just after graduating from K.U., Laurenne was selected for the U.S. Ski Team and made her World Cup debut in 2010—twice she stood on its podium. Representing the United States, Laurenne finished 11th in the 2014 Olympic Winter Games in Sochi, Russia. On the final day of the 2017 racing season, Laurenne sustained what could have been a career-ending knee injury. Nine months later, she finished eighth in the World Cup Super-G. That comeback carried her to 15th in the women's Super-G at the 2018 Winter Olympics in PyeongChang, South Korea. That year she was a member of the fastest downhill team in the world.
Competing on the world stage hasn't just brought Laurenne success on the slopes. It's also allowed her to see the world and the role sports can play in bringing people together. Laurenne described the winter games in South Korea, "Being at the opening ceremonies – and seeing North Korea walk with South Korea, that was a really big deal."

But it's not just Laurenne's passion for skiing that garners our admiration. Her passion for community earns her a gold medal. "Community is incredibly important to me," she says. Laurenne volunteers with Athletes for Hope and Fast and Female, which empowers female athletes and encourages staying active as a kid. "Empowering young athletes and dreamers to reach their full potential has always driven me… One of my deepest desires is to inspire the people around me to courageously follow their dreams."
Contributing locally, Laurenne recently spoke to the Klamath Community Foundation's Circle of Hearts, a giving circle that helps fund programs for women and children. "I'm really happy to help the foundation out," Laurenne said. "And to speak for a good cause."
Laurenne knows what it's like to face up to a challenge—not merely beating other world-class athletes, but doing so after coming back from a series of injuries that easily could have ended her career. Those include a shattered pelvis, broken hand and wrist bones, labral hip tear, ripped anterior cruciate ligament, bulging discs, dislocated shoulder (ten times), two severe ankle sprains, concussions, and more than 200 stitches in her face. Laurenne sustained her latest knee injury and concussion during a warm-up run at the 2019 World Championships in Are, Sweden.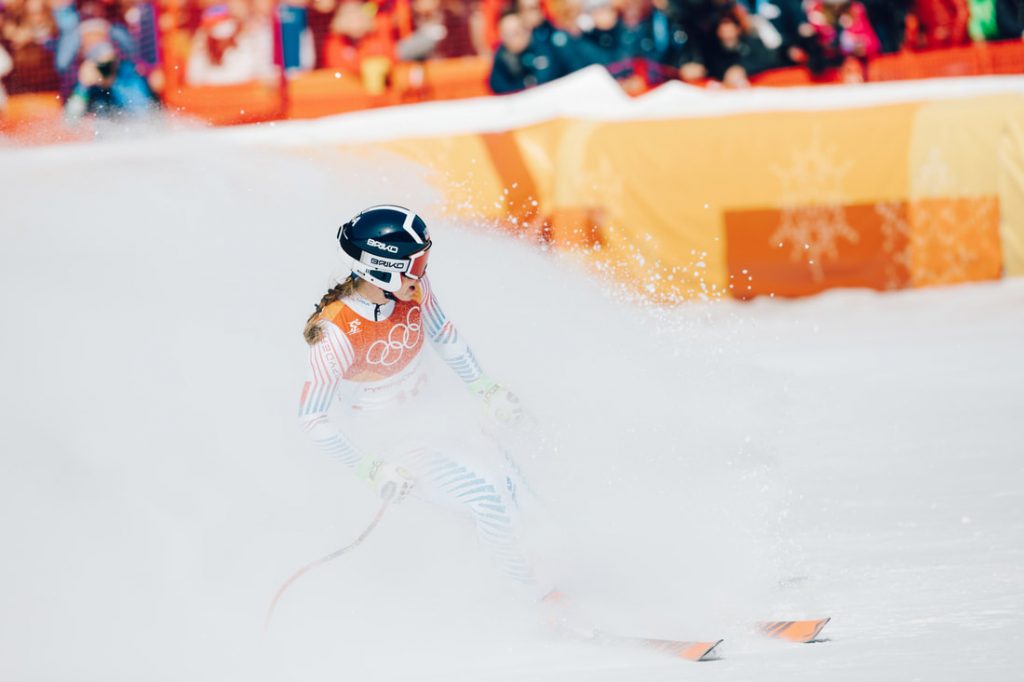 What's next for Klamath Fall's most famous skier? Laurenne recently announced her intent to keep racing. But not until the 2020-21 World Championship season, using the time until then to let her body heal. That challenging decision came after wrestling with whether it's time to retire.
Whatever the future holds for this Olympian, she knows must she must honor her health. "Through my injuries I learned so much about who I am; the need to maintain balance. I'm way more in tune with my body."
When asked how she strikes that balance, Laurenne said, "I travel with my guitar, violin and banjo. I bring my cameras. I draw and write." She also mentioned her studies, "I will get my undergraduate degree this spring." Skiers train year-round, chasing the snow in the southern hemisphere when the weather turns warm up north. That means Laurenne can squeeze in only one college term per year. But applying the same dogged persistence to her studies that she's shown her sport, she'll march with the class of 2020 at the University of Oregon.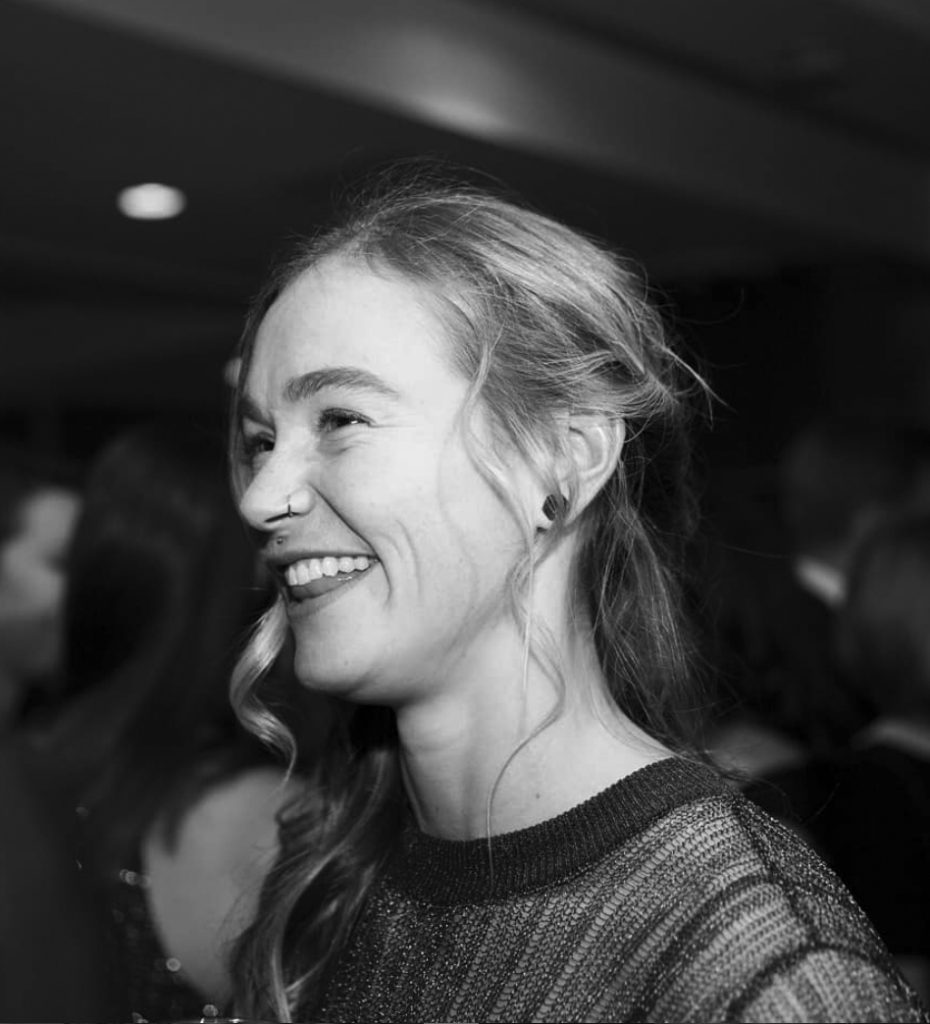 "I'm not going to race this season because I'm going to work on my injuries. Every day is a hurdle. I take it day by day. I don't think about [the Beijing Olympics in] 2022. I'm living right now. What does being better right now mean? It means furthering my skiing and my education. I force myself to not look at criteria to make the team. Or think about where exactly I need to stand to make world champions. People around me do that, but I know that if I'm able to ski my best I'll make it no problem. I try to just show up and enjoy it."
There's a lesson in that statement not just for Olympic athletes, but for all of us. And as Laurenne faces this next career challenge, all of Klamath will be rooting for her.
Written by Heidi Neel Biggs
Heidi Neel Biggs is the Executive Director of the Klamath Community Foundation. She thinks that Laurenne Ross is not just one of the best speed skiers in the world, but one of the coolest people on the planet.