Are you looking to spice up your home décor? Consider a new color palette for one or more of your rooms. According to Rhonda Sanne of Sanne Painting, "paint has always been the most inexpensive way to decorate inside or out and is only limited by the imagination."
Facing the rainbow of color selections at your local DIY store can be overwhelming. When choosing colors for the exterior of your house, consider your surroundings and neighboring homes. In other words, compliment the environment. Use pops of colors on doors and shutters. Take into account the architecture of a home; a modern home may call for a minimalist approach while a more traditional house may call for more than one accent colors. Also consider the colors on your house that cannot be changed—your dark gray shingles or orange bricks. Work with those elements rather than fighting them.
Don Maffioli, owner of Cascade Painting and Wallcovering, is Klamath's fourth oldest tenured painting contractor. Since 1995 customers have relied on Cascade Painting for exterior and interior projects. Don emphasizes that prepping each surface before you begin painting is crucial for a professional finish. Still having trouble choosing a color? In that case, Don recommends giving the color a test run before fully committing to it.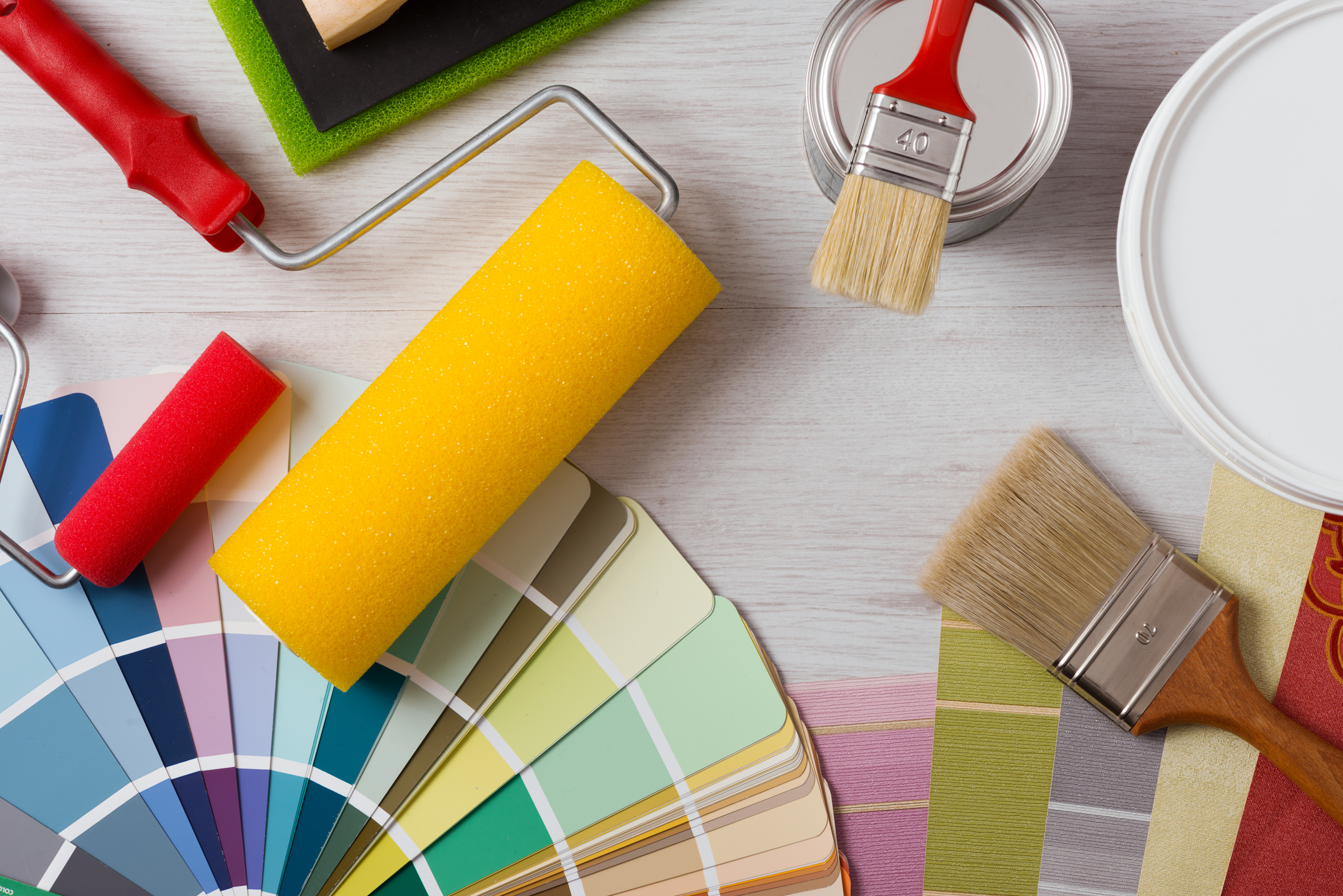 Paint Boosts Your House Value
When it comes to selling your house, there are tricks of the trade for getting top dollar. Slapping on a new coat of paint might the easiest and most effective. Zillow, a leading real estate and rental database of more than 110 million U.S. homes, measured how different paint colors may affect the sales price of a home. The results might surprise you:
A black front door could increase the price of a typical U.S. home by 2.9 percent.
A living room painted a warm pinkish taupe could send a house price up 1.3 percent, more than any other color.
A periwinkle blue bathroom, could elevate your home price by 1.3 percent.
But skip the brick or barn red in the kitchen. The price for a typical house could dip by $2,310 with this color.
What color kitchen in Portland, Oregon correlates with a 6.8 percent higher sales price? Blue.