Every year, households around the Klamath Basin decorate their homes with holiday lights. And every year, many of us drive around admiring our neighbors' creative, twinkling displays.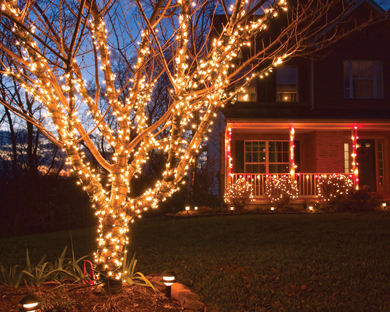 But the Harmon family of Klamath Falls takes it one step further. Each December, Jefferson and Dani Harmon along with their kids, tour the town looking for the best light display. Sipping hot chocolate, Christmas tunes blaring, the family votes for their favorite bedecked house. With their ballots tallied, the Harmon kids knock on the winning door and award the hard-working homeowners with candy canes and a certificate of appreciation. Dani Harmon said, "Our annual cocoa and Christmas light looking was a success. We listened to Christmas music and handed out our awards. Love this tradition!"
We love it, too. Kids of all ages love looking at Christmas lights. And homeowners love hearing how much we appreciate their decorations.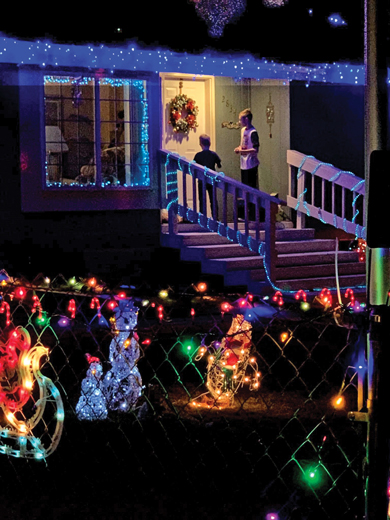 That's why Klamath Home & Outdoor has teamed up with Bravada Brewhouse to help spread more Christmas cheer. Phone in your Bravada Brewhouse hot chocolate order or cruise through the drive-thru. Tell your barista that you're participating in the Klamath Home & Outdoor "Cocoa and Christmas Lights Project" and they'll offer you $1 off your entire order. They'll also give you a "Best Christmas Lights" certificate.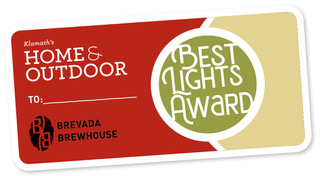 Then go view the lights. When you find your favorite Christmas light display, award the "Best Christmas Lights" certificate to the lucky winners. Be sure to take a photo of your award ceremony and post it with hashtag #KlamathHomeandOutdoor to Facebook or Instagram!
This is a fun way to share the Christmas spirit with your friends, family, and the spirited people who lit-up their house. And definitely a fun way to dress up the town.
Bravada Brewhouse: 2229 N Eldorado Avenue, Klamath Falls
Phone: (541-887-2501)
Hours: Monday-Friday 7am-9pm; Saturday 9am-9pm & Sunday 9am-6pm.
Written by Heidi Neel Biggs