Few cities have over 30 miles of single-track trail just moments from downtown. You could be working at The Gaucho Collective, a downtown co-working space, throw on your running shoes and be in Moore Park in less than ten minutes. Throughout the trail system there are views of the Klamath Lake, the basin and Mt. Shasta. You can even see to the rim of Crater Lake on a clear day.
The trails are developed and maintained by the Klamath Trails Alliance (KTA), a non-profit organization that teaches volunteers trail maintenance skills and hosts trail work days. Whether or not you are an avid trail user, the KTA will gladly take you out and teach you how to keep our trails a local treasure. Look for Trail Work Days on their website, facebook, or instagram.
Perhaps what is most unique is that you can also run for hours on those trails in complete solitude. "Klamath Falls' Moore Park Trail System is pretty special in this way," says Jason Hardrath, a local teacher, mountain guide and running coach. "I can't think of another city with this much trail access so close to downtown where you can spend an entire run or ride to yourself."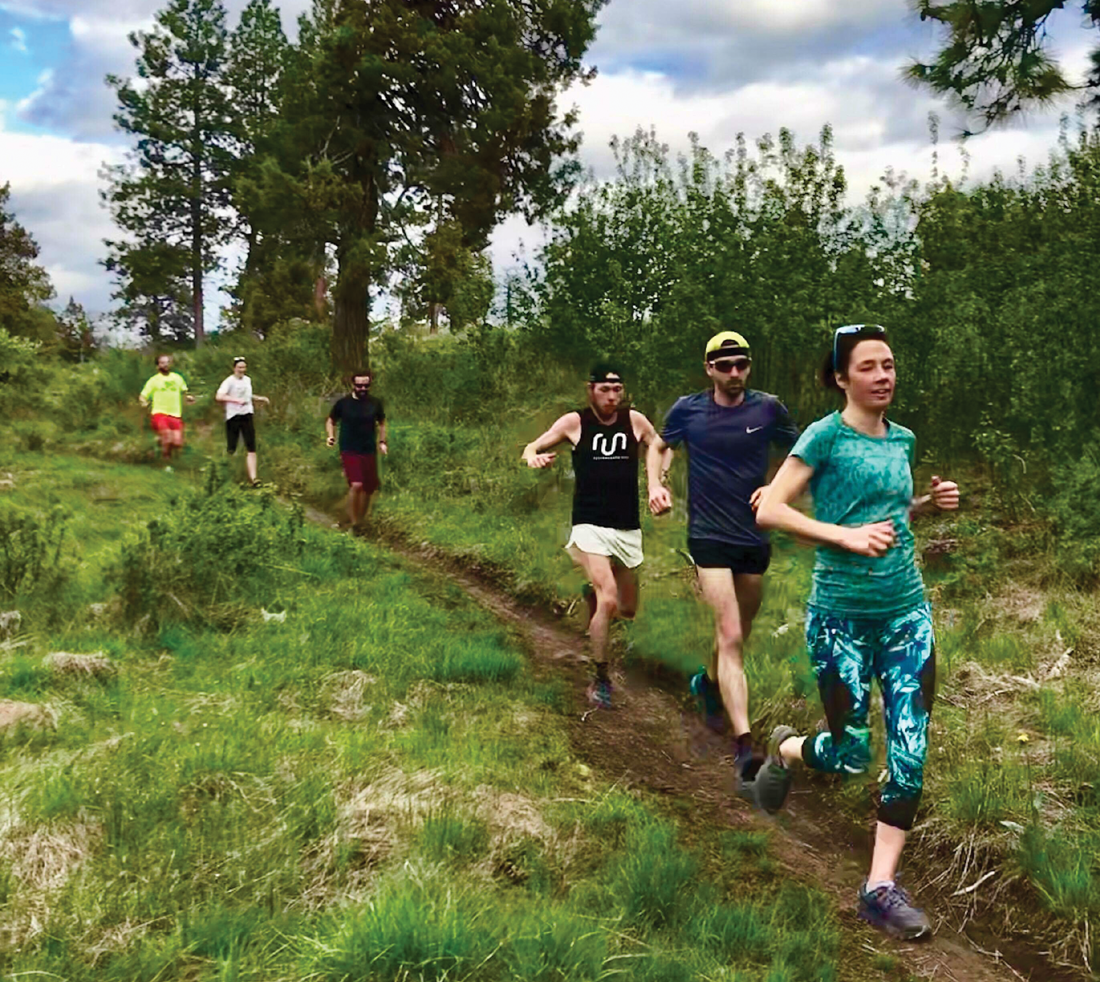 The Linkville Lopers host their weekly 'no-drop' group run through the Moore Park Trails from the front on Asana Yoga and Sole, a run in which the group stops periodically to chit-chat while allowing everyone of all paces to regroup. Amber Singh and Jeremy Morris, two leaders of the Linkville Lopers, consider the Wednesday group run a great chance for new runners or runners new to the area to learn the trails while building community with the longtime local runners.
"It's really a good time, usually full of laughs and interesting conversation. Sometimes I come into the run feeling good and I'm one of the first ones at every stop. Other days it's nice to know that the group will be stopping for me just ahead," says Hardrath. "It's nice to know that whether you're first or last the group is just happy to be out running." The Linkville Loopers and Asana Yoga and Sole even host a trail racing series for local runners and hikers to get more familiar with the trails in a semi-competitive, but infectiously friendly, environment. These smaller events give newer runners and walkers a chance to get out on the trails with other runners and flags to follow to prevent getting lost. These weekly races typically range from 5 kilometers (3.1 miles) to 10 kilometers (6.2 miles) in distance and walking is definitely allowed. Schedules of these weekly races can be found on either groups' website or Facebook pages.
A step beyond these weekly trail races are the regionally marketed races which draw runners from nearby states and all areas of Oregon: the Spence Mountain 30k/50k and the Moore Mountain 30k/half-marathon/5k.
The Spence Mountain Trail Runs are held at the Shoalwater Bay Trailhead off of Eagle Ridge Road approximately 20 miles northwest of Klamath Falls. Spence Mountain is sometimes referred to as Doak Mountain Summit on signs along Highway 140. Spence Mountain is the home of a newer trail system but is quickly gaining renown around the state. Most of the trails are technical in nature with tree roots, rocks, drops, etc. Both the 30k and 50k are primarily on these amazing single track trails and both climb to the summit of Spence Mountain.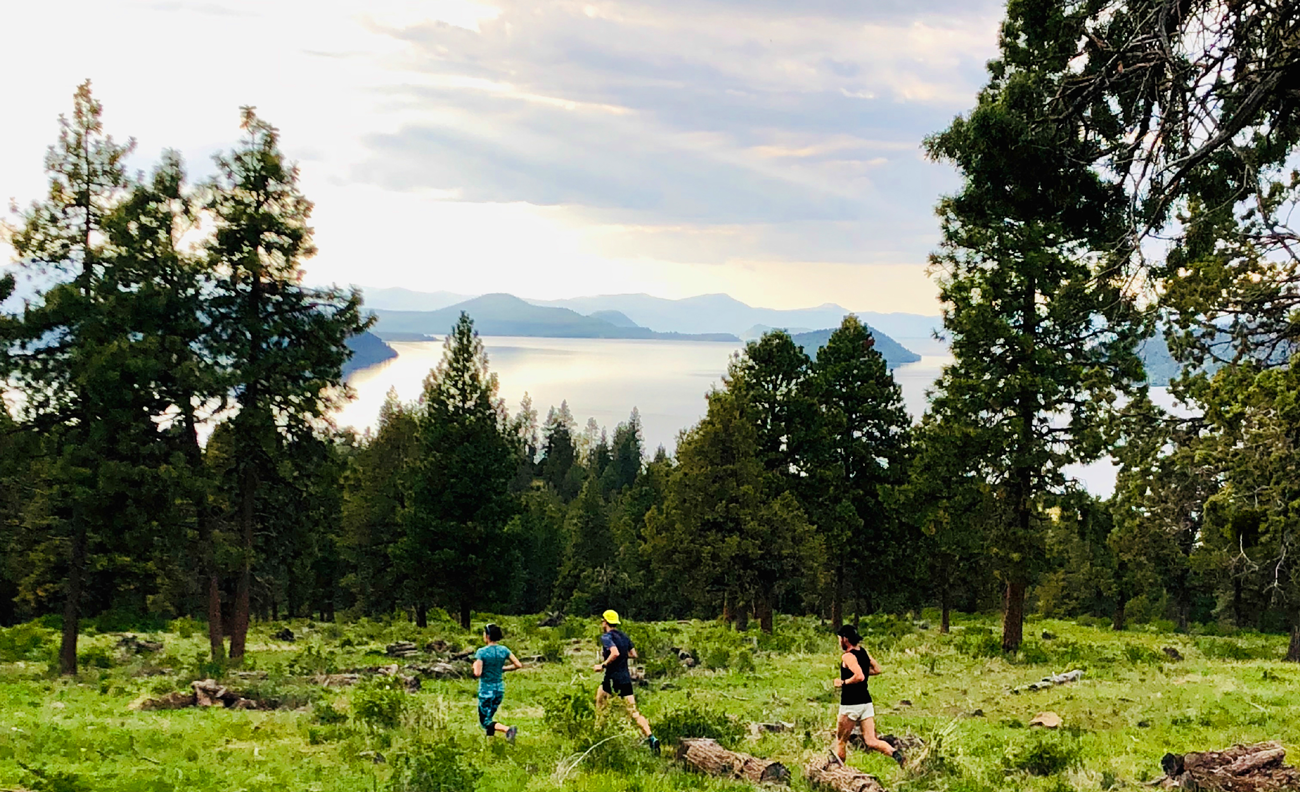 Ultrasignup.com describes the Moore Mountain Runs (MMR) as Klamath County's premiere trail running event, boasting one of the best half-marathon and 30k trail courses in the Pacific Northwest. Over 80% of the courses are on high quality single track and include sweeping views of Upper Klamath Lake and Mt. Shasta. The 5k is fun and technically challenging with minimal elevation gain.
At these ultra-races, the local Klamath runners always make a strong showing. "The ultra and trail community here in Klamath Falls is astonishing, we are kind of known around the state," remarks Hardrath, "there are names like Morales, Warnick, Stroh, or Osborne that you can see in the top finisher spots at big races around the state. It is cool to be a part of this."
It doesn't take much time talking to Josh Nelson, owner at Asana Yoga and Sole, to start getting in touch with the depth of runners in Klamath Falls. You immediately start to feel that there is a breadth of knowledge about running and the trails that is free to be had by anyone interested. Hardrath says: "I love that about it. There is so much wisdom and strength in the group and yet every one of them is excited about any new runner who wants to be a part of our world."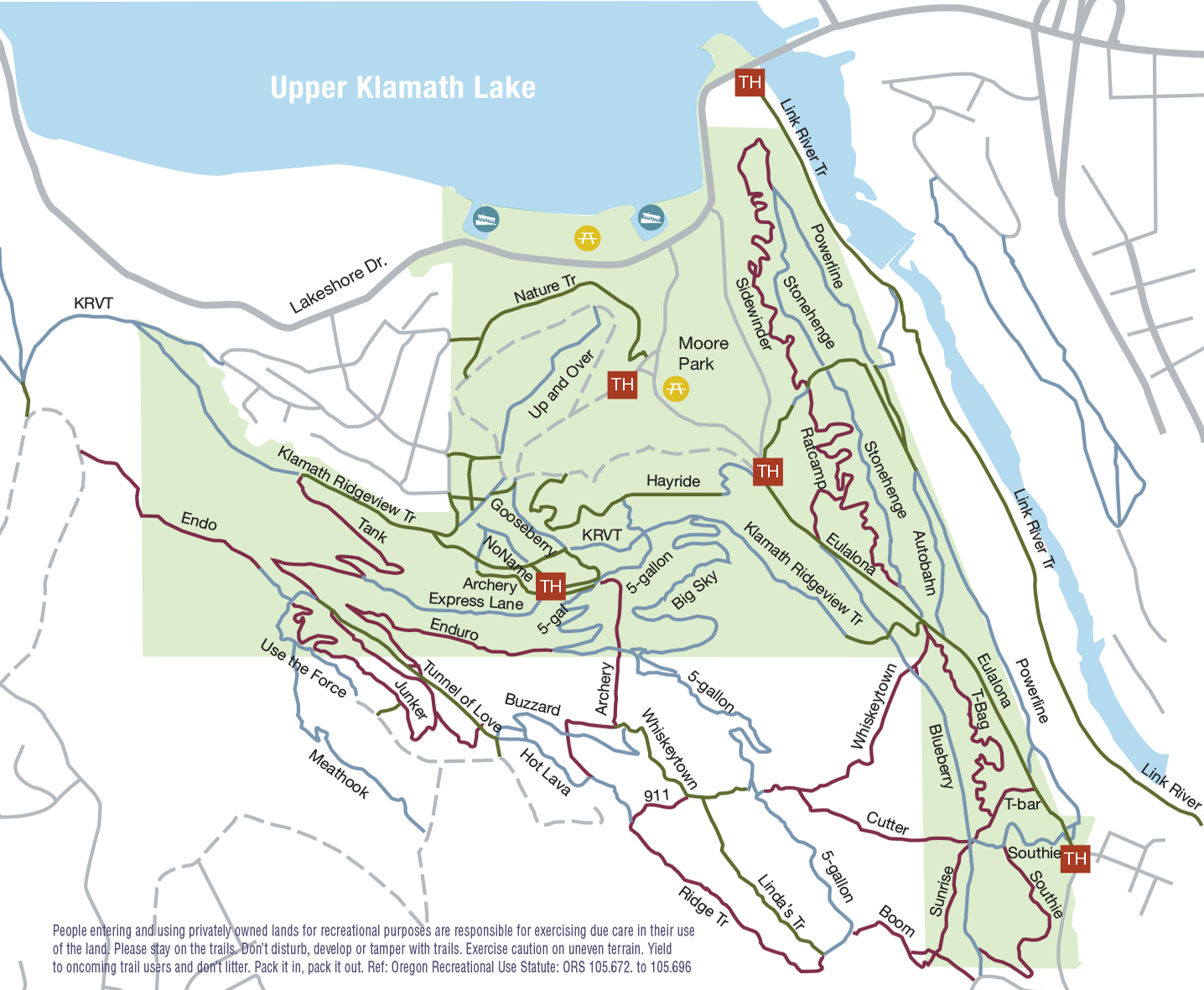 Authored by Jason Hardrath and Ashly Winchester
Ashly Winchester is a runner, adventure blogger and content creator. She has spent most of her writing career ghostwriting articles for CEOs and company blogs, as well as individuals, but her greatest joy lies in inspiring people to get outside through creative writing and blogging. She's a firm believer that it's never too late to find your calling and pursue it with passion. Find her here.