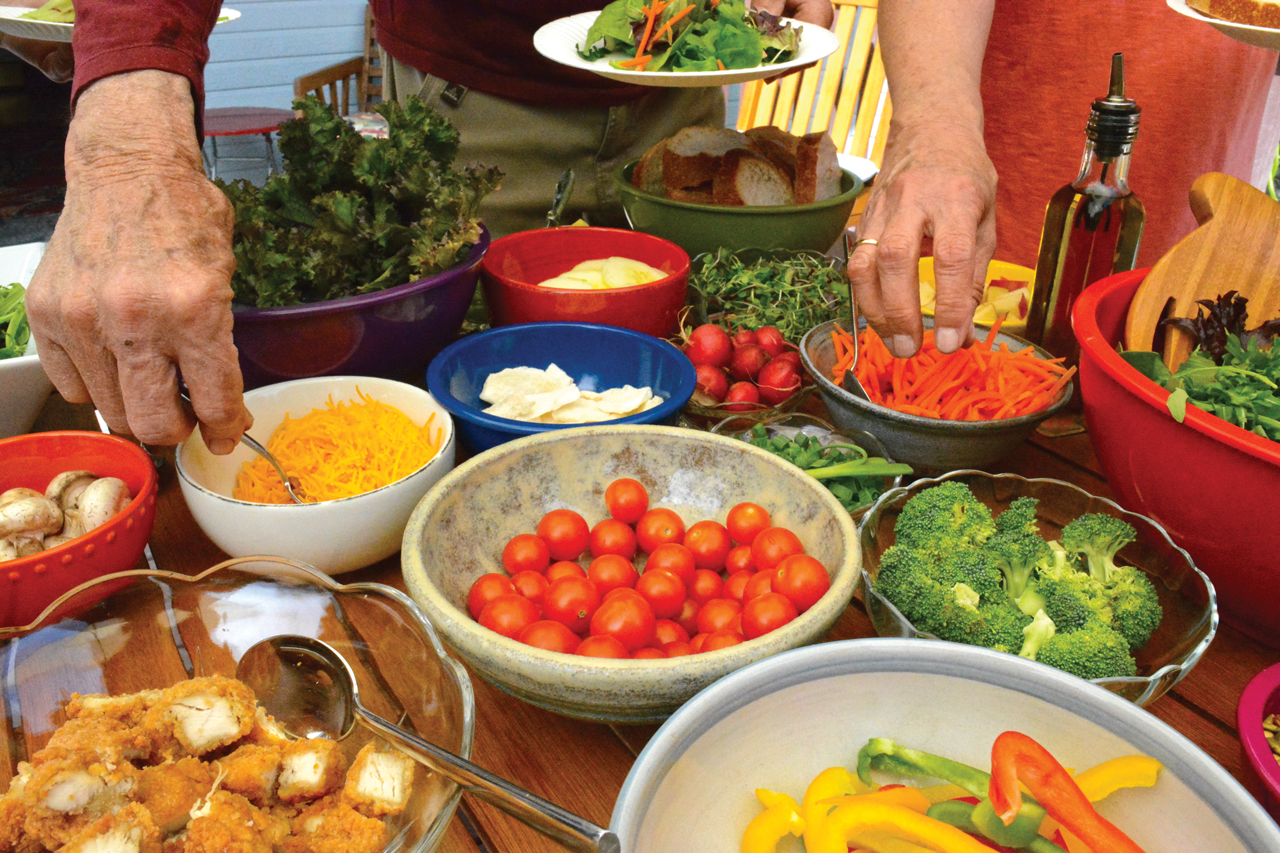 Sharing fresh produce is one of the joys of having a backyard garden. Lettuce, one of the first plants ready to harvest, readily lends itself to a Salad Party. This is a fun and healthy way to eat veggies and spend time with friends and neighbors. Fill a very large bowl with as many different kinds of lettuce as you can grow. Set out plates, napkins and plastic wear, and invite your guests to bring the rest of the salad including dressings.* Set out the lettuce and as guests arrive add their donations to the buffet offerings. Start with the lettuce and build your own personal salad from there. If the party is later in the summer and tomatoes are ripe, juice some of the tomatoes to add a Make-it-yourself Bloody Mary station. Creative use of salad fixin's work well in these drinks, and the imbiber can add alcohol or not as desired.
*Ideas for salad additions: Any fresh vegetable for fruit, dried fruit, sunflower seeds, bacon crumbles, cheeses, pepitas, croutons, marinated olives and artichoke hearts, pickled veggies, diced and roasted sweet potatoes and beets, chicken strips, shelled nuts, hardboiled eggs, whatever you like on your salad.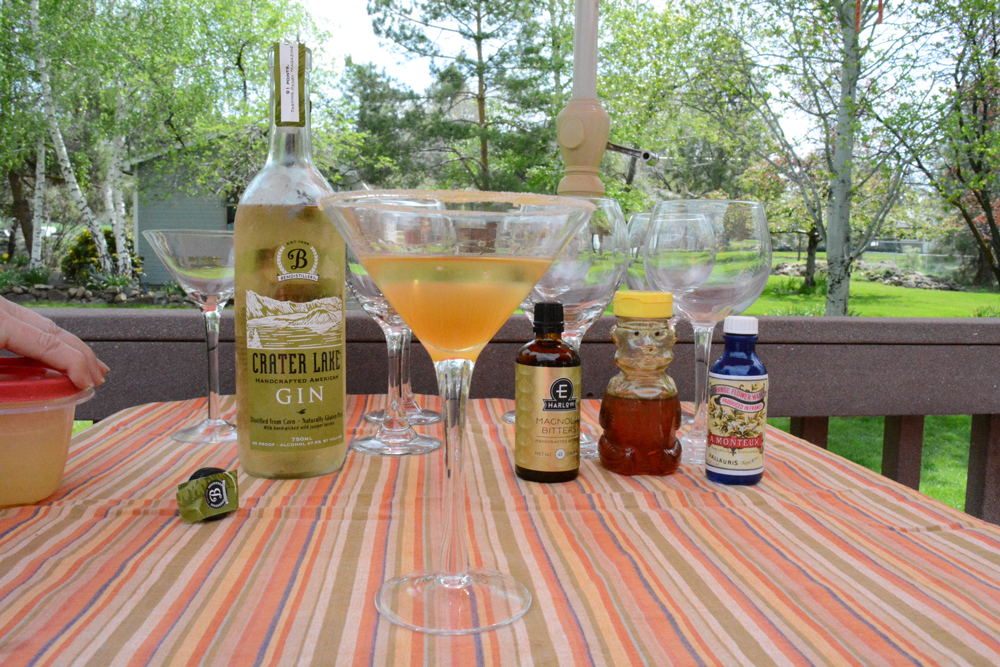 Bee's Knees
2 oz. gin
¾ oz. honey syrup*
½ oz. fresh squeezed lemon juice
Mix together and pour into martini glass.
*Make honey syrup by mixing together equal parts of honey and water. Heat until all the honey is dissolved.
For a refreshing taste spark add a few drops of orange flower water or magnolia bitters or muddle lavender flowers with the lemon juice. Serve with a sprig of lavender.
Written by Sally-Ann Palcovich