It was almost race time at Veterans Park. The morning sun warmed the shoulders of the competitors, spectators and volunteers as the cool October wind broke through the glassy surface of Lake Ewauna. The smell of freshly cut grass slowly gave way to the welcome aroma of hot coffee. People grew chattier as they sipped coffee and met up with friends and family. About 50 racers readied themselves, hauling bikes and kayaks to their stations, studying the route map, peeling off sweatshirts, and hugging their kids. It was the biggest year yet for the Dirty Pelican Bike Paddle Run Adventure Race.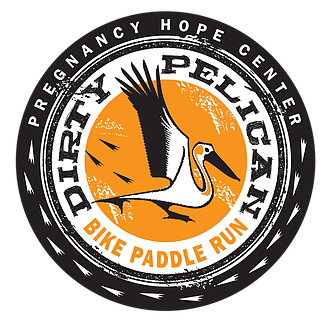 Local fire captain and paramedic Cole Van Essen founded the Dirty Pelican more than five years ago as a way to challenge friends and take advantage of the Klamath Basin's rugged trails and vast waterways. As participation grew, the race became unmanageable for the casual group, so he and his wife Ashley partnered with a local charity and turned it into a fundraiser. Pregnancy Hope Center brought its volunteers and organizing know-how to grow the race into a full-fledged community event.
"It's a great race for seasoned racers and beginners alike," praised Frank Nelson, a local firefighter/EMT, who placed first in his category in 2018. "It's well organized with a fun atmosphere."
This year, the Dirty Pelican will take place on Saturday, October 12. The race is designed for individual competitors and teams of three. Individual racers will compete in all three legs of the race, while the three-person teams will designate one person to bike, another to paddle, and a third to run. Each leg of the race begins and ends at Veterans Park. The first leg is about 6 miles of mountain biking, which takes racers into Moore Park. The second leg is a 1.5 mile triangular kayak route on Lake Ewauna. Runners will cap the race with a 3-mile trail run.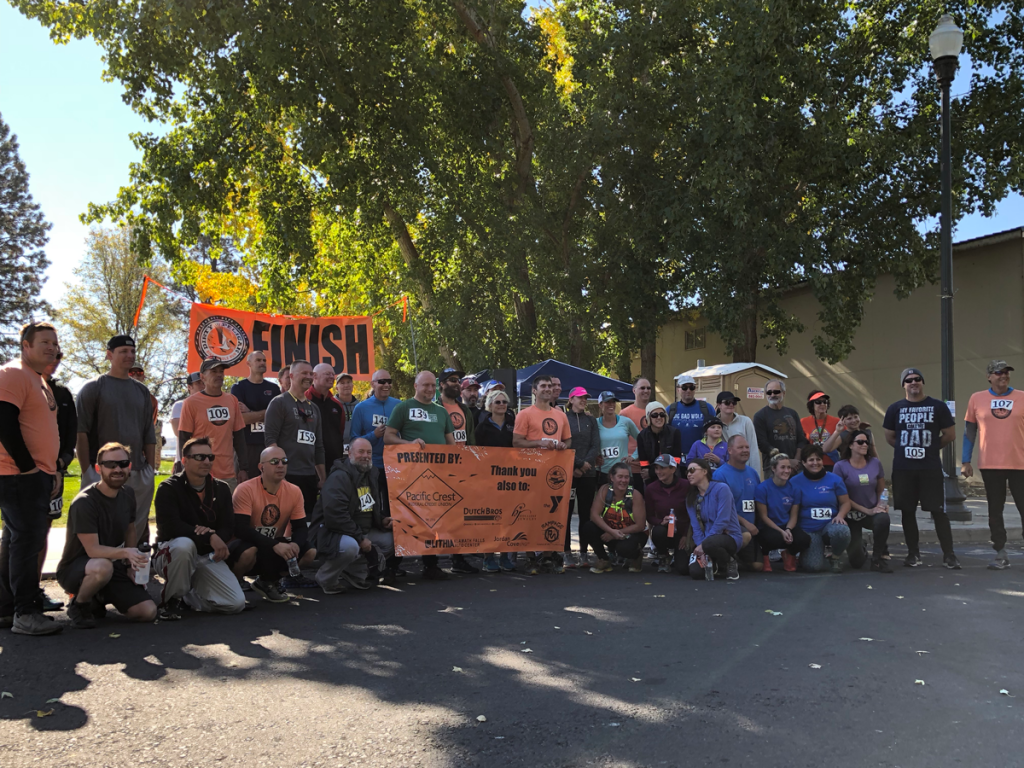 Online registration is open for competitors age 16 and up and can be done online here. There are discounts for first responders, active military and veterans.
"Hearing of the Dirty Pelican late, I was still able to get a team together quickly," said Anne Ormsby, a local dental hygienist. "What a fun, well organized event! I cannot say enough about it and knowing the proceeds go to the Pregnancy Hope Center makes it even better. Sign up for it! You won't regret it."
According to Nelson, it's a must for any racer's calendar.

It's also a fun volunteer opportunity for people looking for ways to give back to the community or specifically support Pregnancy Hope Center. The race needs trail guides and timers as well as people to manage traffic, and staff the check-in table. Questions can be emailed to info@DirtyPelicanRace.com. People interested in volunteering can sign-up online at www.DirtyPelicanRace.com.
"We had a great group of sponsors and volunteers last year. We could not seed the race without our presenting sponsor Pacific Crest Federal Credit Union," explained race director Krissy Hess. "It takes year-round effort to make a race like this happen so their support makes it possible."
Dirty Pelican Bike Paddle Run
Adventure Race, presented by Pacific Crest Federal Credit Union
Saturday, October 12, 2019
10:00 AM
Register online here.
3-person Teams $175
Individuals $75
Entry fee includes T-shirt
Trophies for top 3 placements in each category
Proceeds benefit Pregnancy Hope Center of Klamath Falls
Written by Terri Cline