There are more than 300 miles in Klamath's snowmobile country
Crystal clear blue sky? Check. Crisp mountain air? Check. Awesome scenery in every direction? Check. Snow? Double check! Great. Get ready, get set, and GO!
Klamath County is a slice of heaven for snowmobile aficionados. Not only is there a vast variety of terrain to thrill any skill level, but many of the most popular areas are conveniently located near towns and resorts offering all of the amenities needed for an amazing outing.
One thing that makes our snowmobiling scene so awesome is that local volunteer organizations work hard year-round to keep warming huts stocked with firewood and trails groomed and clear of danger. These volunteers also work closely with state and federal agencies to keep lines of communication open regarding land use regulations that affect outdoor recreation. All of this hard work is essential to the vitality of Klamath County's appeal as a destination for hiking, biking, snowmobiling, cross country skiing, and more.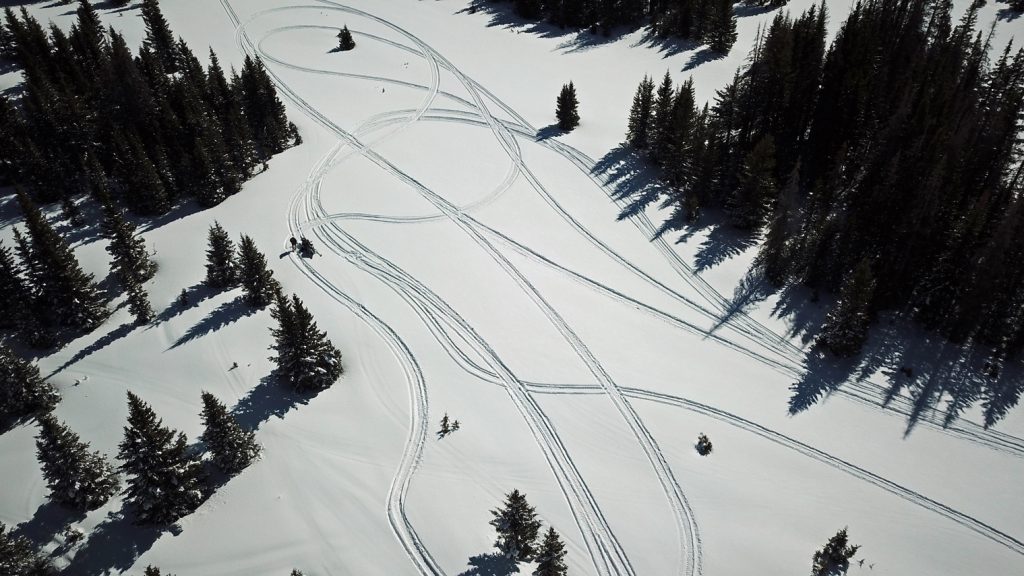 Another great thing about recreation in Klamath County is that one simply does not have to fight crowds. Even in our most popular areas, there is always room for more folks wanting to get away from the rat race and enjoy nature.
One of the top favorites for people all around the region is the Great Meadow SnoPark near Lake of the Woods Resort on Highway 140. It is the perfect staging area for trails to Brown Mountain and Pelican Butte. The resort itself is a great place to stay whether you are looking to rent a cabin or want to utilize the many RV spots available. The marina is open year-round and offers hot meals in a welcoming environment. Then there's the scenery. The lake and surrounding area are perfect for exploring, no matter what season it is.

Nearby is the 4 Mile Lake where a refurbished warming hut is maintained, along with several others, by the Klamath Basin Snowdrifters Snowmobile Club. This is a membership group that dedicates itself to maintaining a staggering number of trails and warming huts.
The Walt Haring SnoPark near Chemult is another favorite starting point for snow bunnies. Situated on the eastern edge of the Cascade Range, take a lively ride to pristine Miller Lake, just 12 miles from the Sno-Park. The large network of trails here provide easy access to food, lodging, and supplies.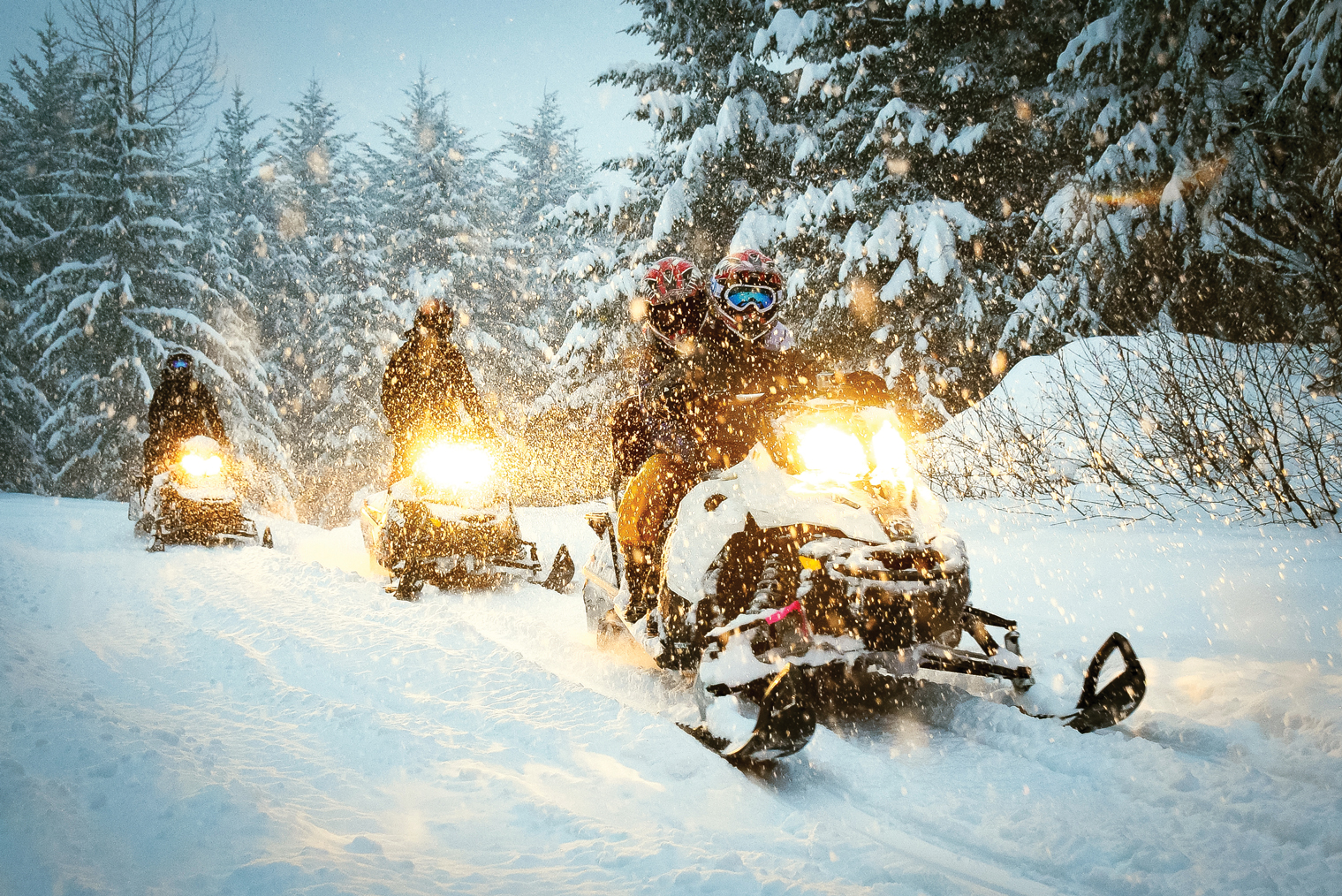 The Annie Creek SnoPark is also hopping this time of year as folks explore the miles of trails near and around Fort Klamath and Crater Lake National Park. The Chiloquin Ridge Riders maintain more than 300 miles of trails throughout this area. Keep in mind, however, that snowmobiling is not allowed within the national park boundaries.
While a few lodging establishments close for the winter months, there are still many options from which to choose. Several of them offer snowmobile access right from the front door. Hoodoo's Crescent Lake Resort even offers snowmobile rentals by the day or by the hour. And so does Odell Lake Lodge and Resort.
Head up to the northwest corner of Klamath County, where the Odell Lake Lodge and Resort has snowmobile rental and lodging packages. Access trails from the lodge and ride all the way to the Crater Lake rim. Then after a full day of riding, relax in the warmth of the lodge's Fireside Room where you can enjoy good food and spirits.
No matter what experience level you are, Klamath County has you covered. If you don't have all the necessary gear, there are plenty of places to rent or purchase it. With approximately 6,100 square miles, we have more trails than you could probably cover in a lifetime. The local forest service folks can help you with detailed topographical maps and tips on what trails to utilize or avoid. Klamath County is the place to be if you are passionate about snowmobiling.
For more information visit www.DiscoverKlamath.com or www.NWSledder.com.
Feature Photo by Kamrin Neilson
Written By Jim Chadderdon
— Jim Chadderdon is the executive director for Discover Klamath Visitor and Convention Bureau, Klamath County's official tourism agency since 2009.